We've been busy here at nerd JERK. Between the
Cherry Blossom Festival
, the
MOCFA Craft Bar
, and
showing our amigurumi at the STUDIO Gallery
, we can hardly stand the awesomeness!
But the awesome is just going to keep coming, because May 19th and 20th, we're going to be under the
Bazzaar Bizarre tent
at
Maker Faire Bay Area!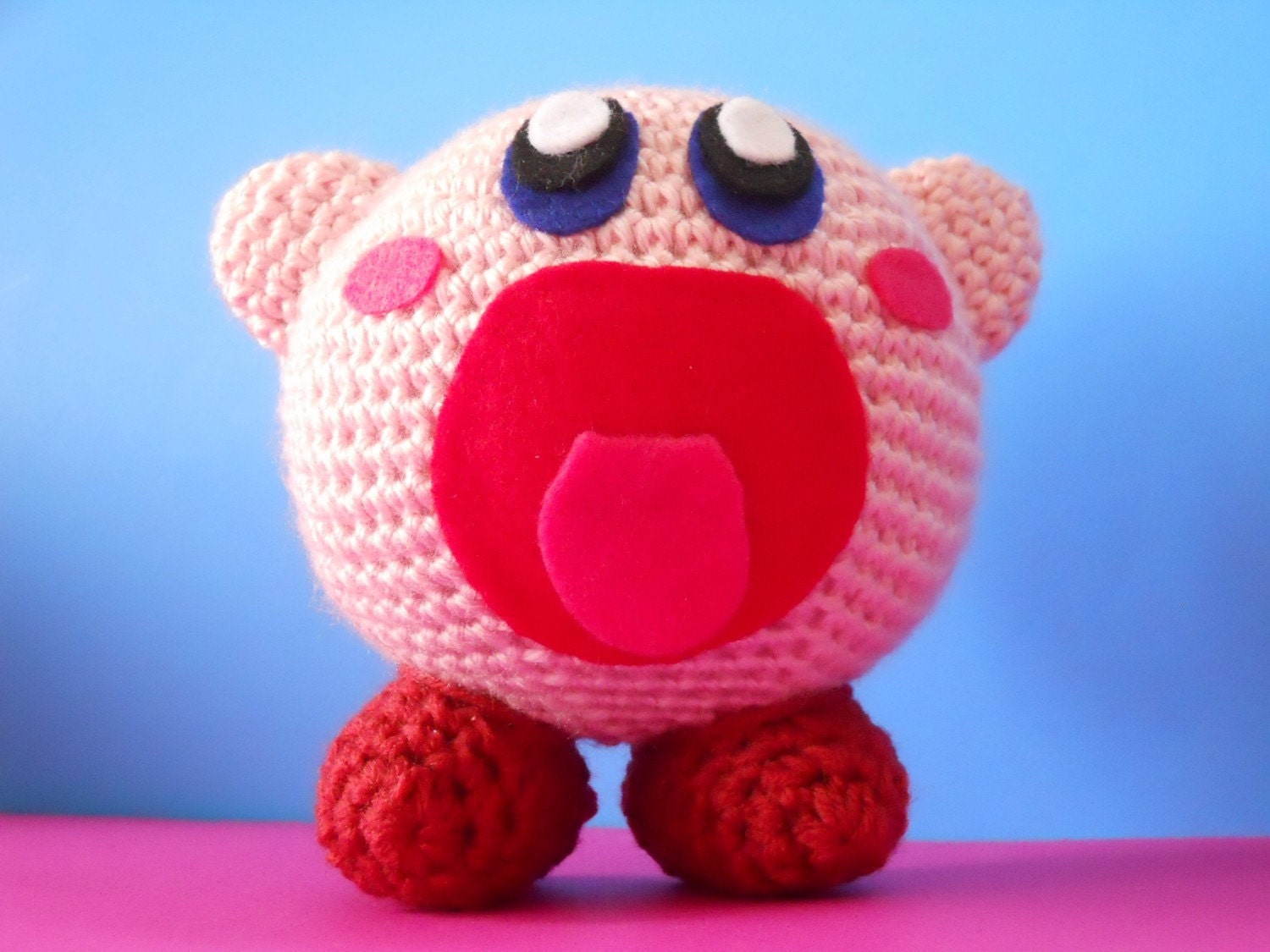 Kirby is so excited for Marker Faire, he can hardly contain himself!
What's Maker Faire? You mean other than being super rad? ;D It's a two-day event that celebrates creative DIY endeavors. It's a family-friendly affair, with lots of fun stuff for humans of all ages! Seriously,
the list
of topics covered ranges from food to electronics to music to sustainability to arts and crafts, including of course all of the schweeeet stuff
nerd JERK
is going to be bringing!
You can get some awesome
nerd JERK
geekery hot-off-the-presses! We'll be debuting some new designs for our Handmade Felt Brooches & Journals, as well as introducing a "Make Your Own Gift Set!" station!
Mini Adorableness
will be available in a customizable way! We've even got some
BRAND NEW
Cross-Stitch Necklaces
that you're gonna LOVE!
And you never know - There may even be a surprise or two!
WANNA COME? Here's the DEETS
WHEN
: May 19th 10am-8pm & May 20th 10am-6pm
WHERE
: San Mateo Event Center (
2495 South Delaware Street, San Mateo, CA 94403)
COST
: Ticket prices vary. Check out the
Maker Faire Ticket Page
for pricing. There are discounts for children, students, families, and for purchasing your tickets early (hint hint!)
This will be the last weekend Steph will be 28 years old (her 29th birthday is on Monday) so come on by and help her celebrate! We hope to see you there!